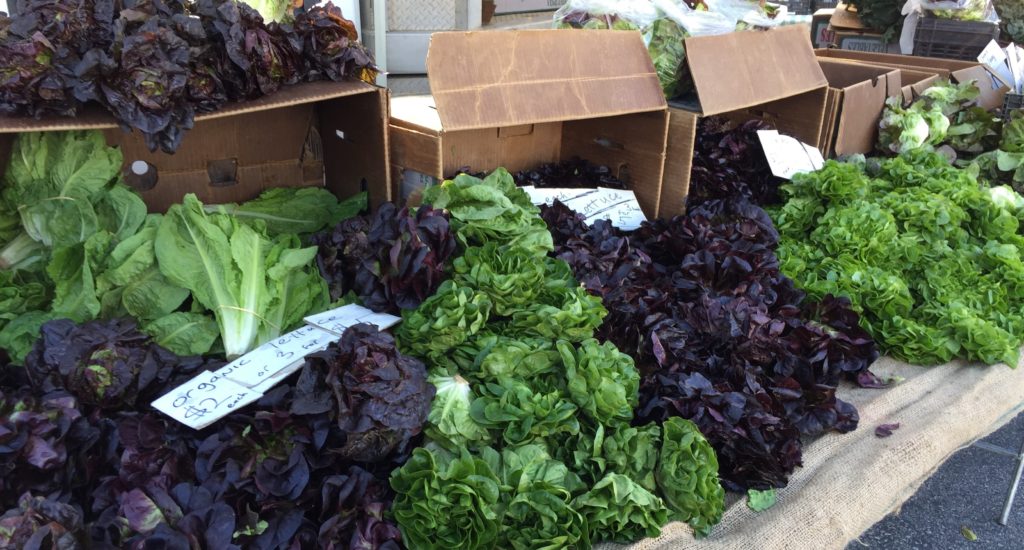 Insta-salad is what I call already-prepped and ready-to-go lettuce, and it's one of those things that just makes everything go along a little better.
(Parenthetical screed: I'm not talking about any of the many and various bag o' leafy greens. However, since I've invoked them, let's just get one important thing out of the way right quick here: No matter WHAT is evinced on the label—organic, "triple-washed," WHATEVER—you NEED TO WASH them.)
Do you have a favorite way to prep and store lettuce? If so, do that.
As for me: Whether it's lovely tender redleaf from the farmers market, or small, sturdy-crisp Little Gem from a supermarket pack, I scrub and rinse my sink, install the stopper, and separate the leaves into this cool bath. Swish, often a drain-refill-additional swish before a trip through the plastic centrifuge of my thrift-store French salad spinner and out onto a cloth to further drip for a moment before being gently loaded into a Ziploc® bag with a piece of paper towel lining the bottom. (In these days of one-use plastic consciousness, I hasten to say that I wash and reuse my lettuce bags.) Tuck into the crisper drawer, and sleep the sleep of one untroubled by the worry of where her next salade is coming from.